Livestock Shelter and Pasture Volunteers Needed
One of the most important aspects of a viable County Animal Response Team (CART) plan is maintaining an up to date list of volunteers, in the event we encounter a large-scale disaster such as a hurricane. Additional livestock shelter volunteers and private pasture owners are always needed.
Should Craven County Emergency Services decide to activate the large animal shelter, volunteer assistance will be critical in helping us to cover the required around- the-clock oversight of the facility. We have a current listing of volunteers, but in truth we could never have too many names on that list.
There is also a need for pasture space to temporarily accommodate horses or other livestock displaced by rising waters. Shortly after Hurricane Matthew last year, our office did receive calls from horse owners looking for pasture space on higher ground. We were able to put them in touch with a landowner who was willing to provide a portion of her pasture, but the matter was resolved when the horse owners found suitable land closer by. A similar scenario could arise again next week or sometime this fall, and could involve a far greater number of animal owners.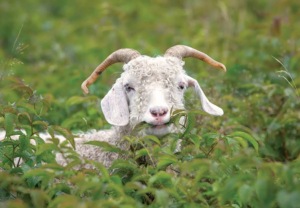 If you would be willing to add your name to our livestock shelter or pasture volunteer list, please call Jami Hooper at 633-1477 or e-mail jlhooper@ncsu.edu. And many thanks to those who are already listed in our CART plan.
Was the information on this page helpful?
This page can also be accessed from:
go.ncsu.edu/readext?486131